The software development market is very fast-growing and well-paid. So, no wonder why many young people choose to major in this field these days.
Today, majoring in software development is a good way to ensure a broad career outlook for your future and secure a high-paying profession. Yet, there is one big issue facing students who choose this field for themselves. The thing is that the world of software development is ever-changing. On the one hand, this is what makes it so exciting. But, on the other hand, this is something that makes studying it so hard.
No matter how thorough and high-quality your program is, chances are, a lot of things will change in the industry by the time you graduate because of the trends and rules of the market change every year. Therefore, software development students often have to go the extra mile and study industry trends on their own. This takes time and effort. But, if you want to become a top-level professional, simply google, "I need Essaypro to write my essay for me" to get professional help with your current assignments and save time. And read this guide to learn about the biggest trends in the industry for 2022!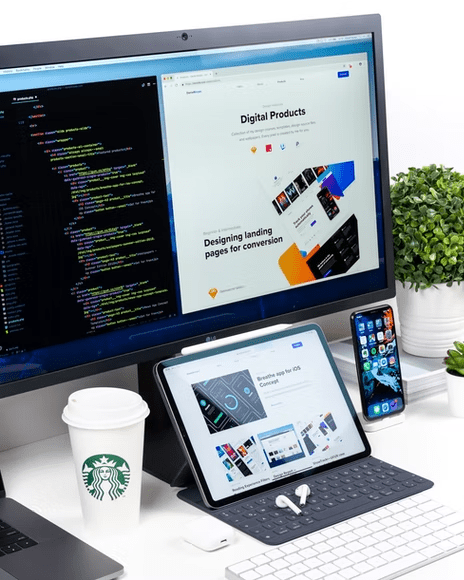 Knowledge About New Trending Software Development
Web 3.0
The next phase of the world wide web, Web 3.0, is already here and is gaining momentum. According to experts, it will be the most influential industry trend because it changes everything we thought of the web before.
As you may know, Web 1.0 has marked the era of static web pages, and Web 2.0 embraced big data, user-generated content, and digital advertising. Both versions of the internet used centralized servers to store data. But Web 3.0 is known as the Decentralized Web.
What does this mean? The new version of the internet is based on the blockchain decentralized ledger. This basically means that data will no longer be controlled by any individual entity. Simply put, companies will no longer be able to identify users and harvest their private data. So, it is a massive shift toward data safety with no breaches.
Without any doubt, Web 3.0 will change many things in software development. So, if you are studying mostly Web 2.0 in college, it is a clear sign that you must do a little more work to prepare for the future.
Blockchain
Another major tendency in the tech world is blockchain. The size of this market in 2021 was only $4.93 billion, and now, experts predict it to grow to $227.99 billion by 2028 at a stunning compound annual growth rate (CAGR) of 72.9%.
Blockchain is a technology based on cryptographic algorithms that have already transformed the way entities manage and protect data, intellectual property, certifications, and other digital and tangible assets. It also brings in new revenue sources because crypto technologies are also based on blockchain. A good example of this was the recent rise of NFTs (non-fungible tokens), which offered us the opportunity to sell and trade different digital assets, such as artwork.
DevOps
Just a few years ago, the Agile methodology was the biggest trend in software development. But now, DevOps, which originated from Agile, is taking over the market. This methodology combines development (Dev) and IT operations (Ops) to streamline and speed up the delivery of software projects and boost product quality.
The key ideas behind DevOps include communication, collaboration, system performance monitoring, microservices, etc. According to studies, such an approach to projects can help developers:
Cut down the lead time from the commitment to deployment by 106x;
Boost code deployment frequency by 208x;
Reduce the incident recovery time by 2,604x.
Simply put, DevOps allows teams to boost the efficiency of every project's workflow and improve outcomes. According to experts, it will be one of the major trends of 2022 and beyond. So, if you want to be a top-level specialist, learning the basics of DevOps is a must. Besides, the DevOps market is expected to grow to $14,969.6 million by 2026 (from slightly over $3,709.1 million in 2018), so mastering this approach is also a good way to broaden your career opportunities in the future.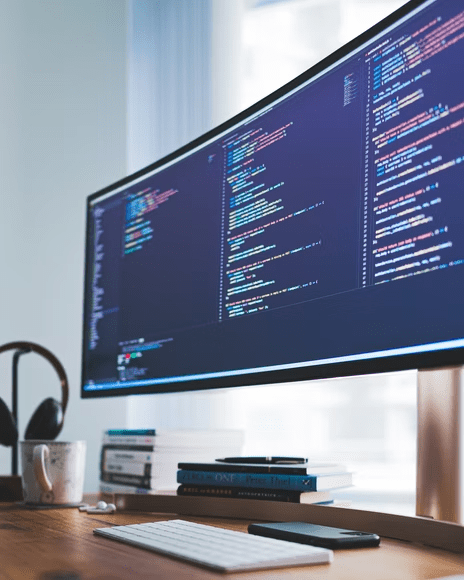 SaaS
SaaS or Software as a Service is one of the fastest-growing branches of the IT industry. It has taken the world by storm and keeps gaining momentum in 2022. This year, SaaS solutions have become one of the major focuses of many dev organizations. There are plenty of reasons for that. But, most importantly, the SaaS model offers greater affordability and flexibility for companies.
Since it is flexible and does not require any additional hardware, setup, or maintenance, SaaS quickly penetrates all spheres of business, including healthcare, marketing, and many others. And we are confident that the impact of this approach will only grow over time. So, if you are considering studying the specs of developing SaaS products now, you are on the right track.
Cybersecurity
While many other software development trends come and go, cybersecurity is among the few ones that remain there for years. With the growing use of the web and various technologies, cybercrime has become one of the major risks threatening global prosperity. These days, the cost of data breaches is way too high, so cybersecurity will remain one of the biggest trends in software development.
As a future development specialist, you must be aware of different cyber threats that are there, including digital attacks, data theft, etc. At the same time, you should study the trending methods and best practices used to protect apps, systems, networks, and other software from these threats.
Conversational AI
Conversational AI is a technology that combines machine learning, natural language processing, and speech-based technology to help marketers and brands streamline manual activities, reduce expenses, and boost consumer engagement with ease. The popularity of such solutions is growing rapidly. Compared to the conversational AI market size in 2021 ($6.8 billion), it is now predicted to grow to $18.4 billion by 2026, at an impressive CAGR of 21.8%.
The key reason that explains such a rapid growth of this trend is an increasing demand for efficient customer support services. With the help of conversational AI, companies can put customer service on autopilot and, at the same time, cut down the cost of bot development. Software developers, in their turn, will need to adapt to this demand in order to remain competitive and meet the market needs.
The Bottom Line
So, you want to get into software development. Without any doubt, this industry can offer you plenty of exciting career opportunities. But, taking into account its fast-changing nature, getting into this industry requires being a lifelong learner because, as you know now, the trends in it are updating quickly, and a good professional must know how to adapt to them.
This article was meant to help you stay updated on the biggest changes and trends in the industry. Now, you know what is going to be there in 2022. Use this knowledge to take your proficiency to a whole new level, expand your possibilities, and prepare for your future career better!