It's hard to know who to trust when hiring a construction company, but there are some key ways to identify a reliable one.
First, get estimates in writing.
Second, always hire a licensed contractor.
Third, be wary of bids that are significantly lower than others.
Finally, be sure to check the company's license on ServiceWhale.
Searching for a Reliable Construction Company
Get estimates in writing
It's essential to get estimates in writing before committing to hiring a construction company. Never sign a contract without first receiving several written estimates. It's also important to not be pressured into signing before you're comfortable.
Always read your contract thoroughly and make sure you understand the details. It should include the contact information for all parties involved, the start and completion dates, material costs, payment arrangements, warranty information, and heavy equipment.
It should also specify who will be responsible for permits and clean-up. Any verbal promises should also be included in the contract.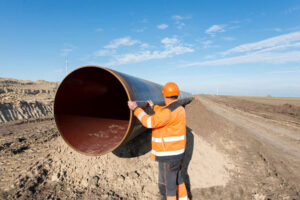 When comparing estimates from different contractors, make sure to check for accuracy and detail. Make sure to get at least three quotes before making a final decision.
This will give you a better understanding of each company's pricing strategy and the quality of their work. It's not uncommon for a company to give you a bargain rate, but then deliver marginal work.
Hire a licensed contractor
Before you hire a construction company, it is important to check its licensing status. A company must be licensed, insured, and experienced just like Morgan Construction. Some states don't require licensed contractors to perform minor jobs, but you should be sure to check. Also, you should get their name and contact information. You should also check the insurance and bonding requirements. This will help protect you in case of an emergency.
In addition to being licensed, a construction company should be insured. This is a legal requirement, and you can check with your local BBB to determine if a contractor has adequate insurance. The insurance must cover accidents or damage to the job site.
Be suspicious of bids that are significantly lower than all the others
A bid that is significantly lower than the other bids should raise red flags. Most often, it means that the company is trying to save money and will not be able to provide you with high-quality construction.
It may also be a sign of desperation or underhanded bidding techniques. Regardless of the reason, it is important to get a bid from a number of companies and make the best decision.
The construction industry is not something that happens overnight. Choosing a reputable construction company requires careful thought and careful consideration.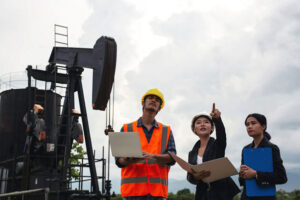 Fortunately, there are several things you can do to help minimize the chances of making mistakes during the construction process. One way is to make sure that the contractor you choose follows proper procedures.
Be sure to read the bid documents carefully and clarify any questions you have with the architect or owner.
Check for a licensed contractor on ServiceWhale
A good way to find a licensed contractor for your home improvement project is to use a website like ServiceWhale. This website allows you to request free quotes from contractors in your area. The service works similarly to Priceline and Angie's List.
It enables you to compare quotes from contractors and then negotiate a price with them. You can also check whether the contractor has an insurance policy and is licensed in your area.
A licensed contractor has to be experienced to install carpets. However, judging the level of experience of a contractor is not an easy task. Anyone can claim to be an expert, but how do you know who is really experienced? Thankfully, ServiceWhale makes it easy by verifying the credentials of contractors before they can be listed.