Individuals with comparable physical attributes or appearances frequently catch our interest and pique our curiosity. These strange parallels, which might include doppelgängers, family members, and even strangers, can be both exciting and even humorous.
In the following article, we will discuss Margot Robbie's look-alikes.
Who is Margot Robbie?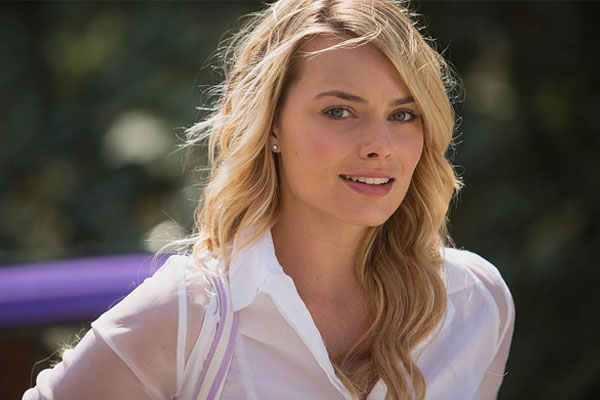 | | |
| --- | --- |
| Full Name | Margot Elise Robbie |
| Professional Name | Margot Robbie |
| Date of Birth | 02-Jul-90 |
| Age | 33 years |
| Birthplace | Dalby, Australia |
| Nationality | Australian |
| Gender | Female |
| Sexuality | Straight |
| Ethnicity | Scottish |
| Zodiac Sign | Cancer |
| Marital Status | Married |
| Husband | Tom Ackerley (2016-present) |
| Height | 5 Feet 5 inches |
| Weight | 57 Kg |
| Profession | Actress, Producer |
| Net Worth | $40 million |
Margot Robbie is a well-known Australian actress and producer known for her diverse abilities and compelling on-screen presence. She was born in Dalby, Queensland, on 2 July 1990 and became well-known worldwide for her breakthrough performance in Martin Scorsese's "The Wolf of Wall Street" (2013) as Naomi Lapaglia.
Since then, she's received critical praise for her portrayal in "I, Tonya," which won her an Academy Award nod, and broad recognition for her parts in movies like "Suicide Squad," in which she played the legendary character Harley Quinn.
In addition to her career as an actress, Margot Robbie has achieved success as a producer with her production business, LuckyChap Entertainment. Her remarkable beauty, skill, and commitment have solidified her position as one of the top actresses in Hollywood.
View this post on Instagram
5 Actresses That Look Just Like Margot Robbie
Robbie is a notable figure in Hollywood thanks to her distinct beauty and charm. It's been said that "there are seven people in the world who look exactly like you," and Robbie is undoubtedly one of them.
A number of women have gained attention because of their remarkable likeness to this well-known celebrity based on their facial characteristics, style, and aura. Let's examine some of these fantastic look-alikes in more detail.
1. Gillian Jacobs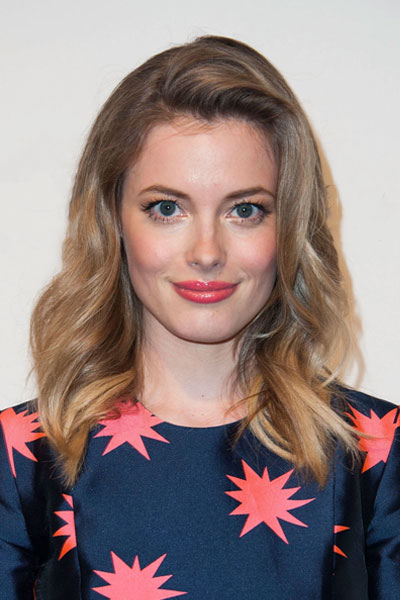 Gillian Jacobs may boast that she looks just like Margot Robbie in addition to being well-known for her roles as Atom Eve's voice in Prime's Invincible and Britta on NBC's Community (2009–2015).
Jacobs is a stunning and captivating actress who achieved success on television as well. In addition to the series, as mentioned earlier, Jacobs has been featured in films such as Girls on HBO, Love on Netflix, and most recently, The Bear on Hulu, where she played Tiffany Jerimovich. Because of the way she looked on Community as Britta Perry, Jacobs frequently misled viewers into thinking she was the Oscar nominee.
2. Emma Mackey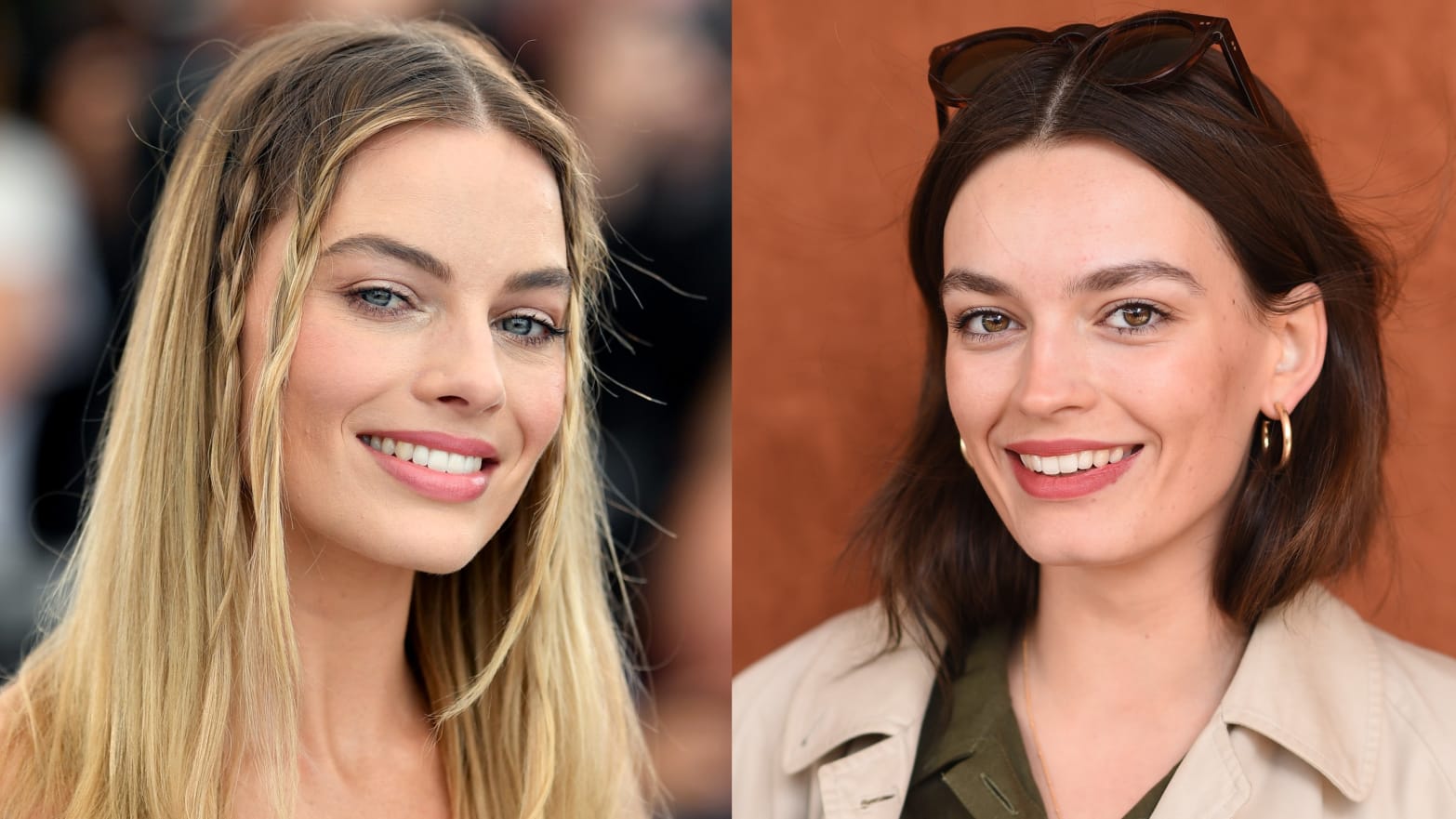 We are aware that Margot Robbie and Emma Mackey from Sex Education had a striking resemblance. In the popular Netflix series, Mackey played Maeve, and occasionally, people would mistake her for Barbie's Robbie. Without a doubt, Mackey might pass for Robbie's younger sister or a similar relative.
The 27-year-old TV personality says she feels impressive about being compared to one of the top actresses of today. Still, she wants her audience to evaluate her on her acting skills rather than her appearance.
3. Jaime King
Jamie King, an actress and model, not only looks like Robbie but also has an equally diverse career. She is also known by the names James King and Jamie King. The 44-year-old model, who has been working in the industry since the 1990s, is still stunning and youthful for her age.
4. Samara Weaving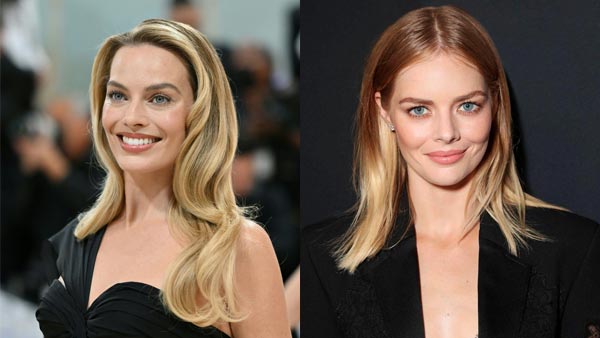 Samara Weaving, the aspiring actress, most resembles Harley Quinn or Robbie from The Suicide Squad out of all the names listed here. They both have prominent parts in big-budget films and are in their early 30s. And the similarity is striking!
They were weaving claims that some admirers frequently confuse her for the well-known Australian actress Robbie. Fans won't believe her even though she keeps denying it since they can't help but notice how similar they both appear and sound, given that they are both Australian.
5. Jaime Pressly
Owing to their very similar facial features and blonde hair, Jaime Pressly, who is best known for her appearances in "My Name Is Earl" and "Not Another Teen Movie," has frequently been likened to Margot Robbie. With their enticing blue eyes and endearing grins, it's simple to confuse one for the other at first sight.
Frequently Asked Questions
1. What is Margot Robbie's Age?
As of 2023, Robbie is 33 years old.
2. How Much is Margot Robbie's Net Worth?
Robbie's net worth is believed to be around $60 million based on a variety of sources and information found online.
3. Is Margot Robbie Married?
Yes, Robbie is married to an English film producer and actor, Tom Ackerley.
Wrapping Up
Margot Robbie is well-known in Hollywood thanks to her talent and personality. Nevertheless, one of the most fascinating things is the existence of actresses similar to her.
These amazing impersonators, who include Emma Mackey, Jaime Pressly, and many more, each bring their unique qualities and charisma to the screen, elevating them to the status of stars in their own right.