Professionally known as Judge Judy, Judith Susan Sheindlin is the titular judge in the court show 'Judge Judy'. The show revolves around her arbitrary rulings and the case at hand.
The show has become massively famous due to the behavioral virtues of Judge Judy, where she flaunts a daunting personality and little tolerance for misleading and arrogant attitudes. Over the last few decades, the show has become the cornerstone of televised entertainment.
So, keep reading to know more about Judge Judy and the show!
What is the show Judge Judy all about?
Are you having disagreements with someone? Do you want to sue them? But you don't want to engage in an extended courtroom battle. So, instead, take up your case with "Judge Judy."
However, the truth is a bit far from what the announcer says at the show's beginning, "The cases are real, the people are real, the rulings are final." The reality is more complicated than how it is depicted. The show is an arbitration-based reality court show. It is presided over by Judith Sheindlin, who has a history of being a family court judge in Manhattan Family Court. The show features real-life cases of small scale with claim amounts that can go as high as $5000. The issues are arbitrarily solved by courtroom simulation, but before any proceedings start, both parties must sign an arbitration contract agreeing to Judge Judy's ruling.
The show ran a long run of seasons, the first airing on September 16, 1996. The final season concluded on July 23, 2021.
So, after all those seasons, you may have the question: "Is Judge Judy a real Judge?" Let's find out!
Is Judge Judy a real Judge?
Yes, Judith Susan Sheindlin, professionally known as Judge Judy, served as a prosecutor for the family courts in New York and was also a Judge at the Manhattan Family Court. However, she retired from her legal job before signing up for the TV show.
Although addressed as a "Judge" on television, she plays a similar role to an arbitrator. Her rulings, however, are legally binding. Arbitration involves an impartial third party giving an unbiased verdict on the dispute. As a result, it is often cheaper and quicker to resolve cases than going to an actual court.
On the show, she handles cases you would generally take to the small claims courts. The lawsuits have a claim amount lesser than $5,000.
How can you take your case up to Judge Judy?
Generally, the producers select the cases they believe are or can be interesting. The individuals with those cases are then given a choice: they have to choose between taking up their chance at a real court and following a long-drawn battle, or they can appear on Judge Judy. Provided the incline towards the latter, they stand a chance to win some money by winning the suit and some television fame.
The producers award fees depending on who wins the case. The plaintiff gets a judgment award on winning. However, the defendant and plaintiff win some appearance fees if the defendant wins.
It is these additional incentives that push the defendants to fight harder.
Judge Judy may not be an official Judge anymore, but she plays the role of a legal arbiter on the show, and her rulings are legally binding.
Judge Judy's Legal History as a Practitioner of Law
Judith Susan Blum (birth name) was born on October 21, 1942, and is professionally known as Judge Judy. She graduated from a bar examination in New York in as1965. After that, she was appointed by a cosmetics company as their corporate lawyer but soon found it to her discontent. So she left the job and concentrated on raising her children.
Her career took a turn when she landed a job as a prosecutor at the family court in New York. She was given the role of prosecuting cases of child abuse, juvenile crimes, and domestic violence cases.
Soon she was labeled with adjectives such as "tough", "harsh", and "no-nonsense." These adjectives brought her into the spotlight and inspired Ed Koch (the New York mayor at the time) to make her a criminal court judge. After four years, her commendable services got her promoted to the role of a supervising judge in the Manhattan family court. Finally, after 25 years of extensive service and handling over 20,000 cases in the family court, she decided it was finally time to move on to something else. In 1996, she resigned as a judge and became a legal arbiter instead on the show named after herself, "Judge Judy".
Where To Watch Judge Judy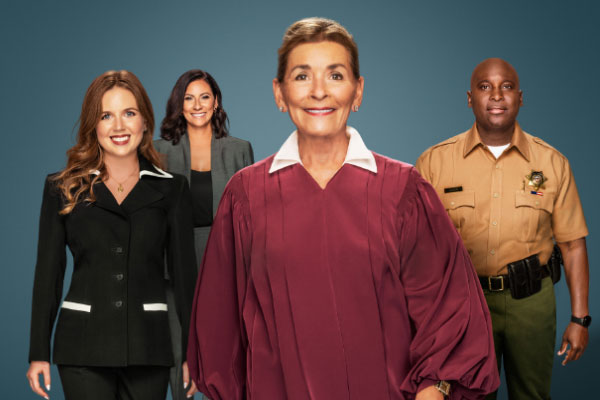 Final Words
Judy has had her fair share of ups and downs throughout her career, most related to her personal married life. However, that didn't stop her from winning a Guinness World Record for her long-running courtroom-themed program.