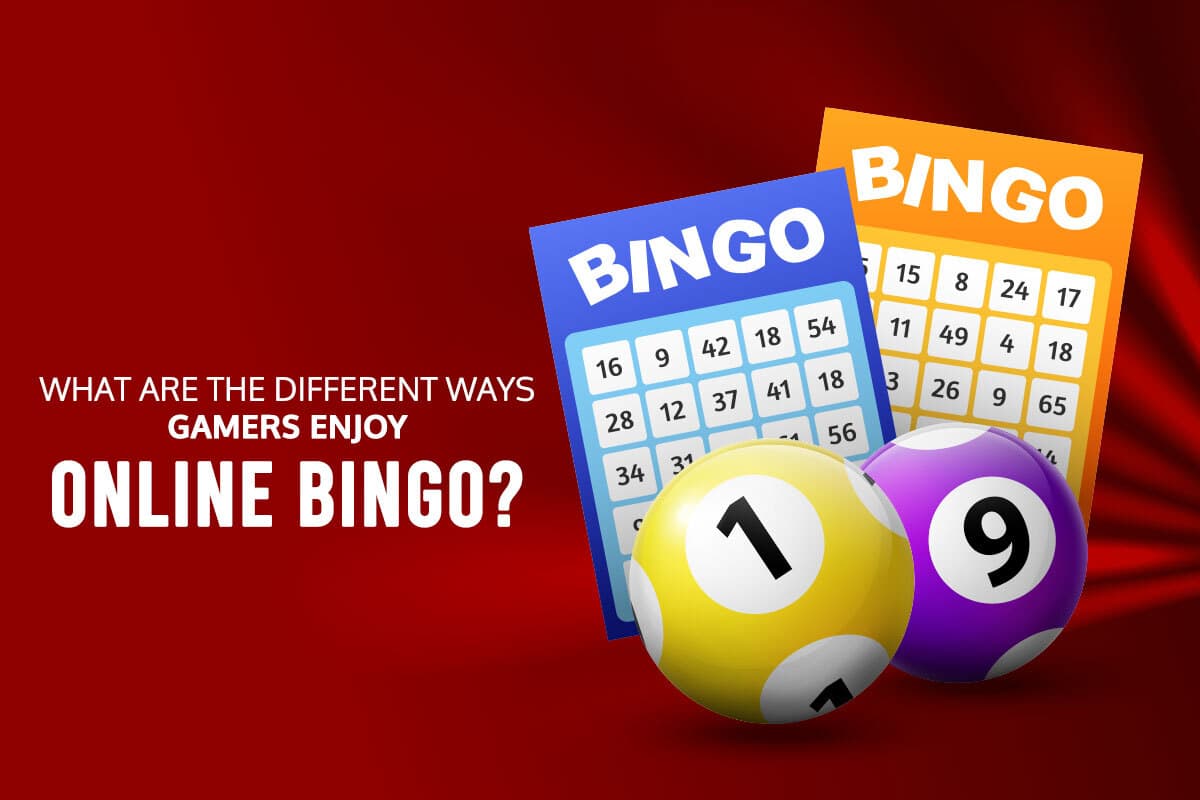 Thanks to the advent of the Internet, Bingo has got a new lease on life. The game isn't the pastime of the retired professionals, elderly, and homemakers but the go-to activity among millennial gamers. As gaming technology advances, online Bingo continues to attract a new raft of players. So, if you've turned your nose up at the mention of Bingo halls, you are in for a treat.
You can download the Bingo app or check out the various websites allowing you to play the game. You'll be spoilt for choice as there are several variations besides the classic American (75 balls) and British (90 balls) game. For instance, you can play 30 or 80-ball bingo, Slingo, etc.
If this has piqued your interest, continue reading about how gamers enjoy online Bingo games.
Playing online Bingo practice games for free with real-life online multiplayer
Practice games are played for free, but they are intense 1V1 battles as you can play with an online player. The app will randomly match you with an available player, and you can compete to score the highest.
It is a challenge to beat the opponent because you need to be swift when daubing the numbers on your Bingo card. Typically, you'll notice a daub timer on your game screen in online games. You will fetch a timer bonus if you can instantly daub the number on your screen. But if you cannot daub the number while the timer is on, you will get a penalty.
Also, it takes a bit of practice to smoothen your hand-eye coordination. If you can be swifter than your opponent, you will score more points. Therefore, the goal is not only to finish a horizontal or vertical line but to score the highest by taking advantage of the different scoring activities.
Playing online Bingo tournaments to earn money
Many players are looking to participate in online Bingo tournaments because they seek more than entertainment. They want to play their favourite game while earning real cash prizes and rewards. So, if you are interested in making money playing Bingo game, you need to check out the ongoing tournaments on the app. When you find a tournament of your choice, pay a small entry fee to enter the tournament.
It would be best to remember that tournaments are cut-throat competitions, especially multiplayer tournaments. You can only win the jackpot by dominating the scoreboard.
Before participating in tournaments, ensure to play sufficient practice games to hone your skills. Also, it would help to join forums and groups to discuss strategies with ace Bingo players because the game isn't all about luck. You can implement a few tactics like the Tippett and Granville theories to increase your winning chances. Moreover, ensure to play tournaments at odd hours with fewer players. In Bingo contests, the fewer players, the better for you.
Playing with friends to stay connected
The pandemic has put a dent in people's plans of travelling with friends or hanging out regularly. Since the COVID-19 virus continues to rage on, people need to take precautions to avoid crowded places and stay safe. As such, you might be missing your friends. If you have been wanting to do something fun with your friends without having to step out of your home, you can consider playing online Bingo games.
Most apps and websites allow for multiplayer capabilities that enable you to send invite links to your friends. Once they accept the invitation, you can play the game with your friends. It can be a virtual game night where nobody has to leave their home. All of you can relax on your couch while engaging in a fun activity.
Playing Bingo with friends is one of the most exciting ways gamers enjoy the game. You can showcase your skills to your friends.
Playing Bingo to make the commute to work fun and engaging
While most companies continue to operate with remote teams scattered across the globe, some are opening their doors. Even though 100% occupancy is a distant dream, companies adopt a hybrid work module. In this module, employees are expected to work from the office for two or three days a week, and for the rest of the days, they can work from home.
Thanks to the pandemic-induced lockdowns, commuting to work after staying home for a long time is a pain. If you need the motivation to stay up during your long journey to work, you can play online Bingo games. Many gamers are utilizing their commute time to get their Bingo fix. It will keep you alert, and you can even win cash rewards while going to work.
Since the app can be downloaded on your smartphone, you need a stable Internet connection to play the game. You can even play it when getting bored while standing in line at the bank or waiting in the lobby for an interview.
The bottom line
You can enjoy online Bingo games in multiple ways. Whether you wish to host a virtual game night with friends, pass your time travelling to work, or play to earn money, the game has something for everyone.
Once you have downloaded the game on your smartphone, you can enjoy it in any way you like. You can play all day or have a specific game time.