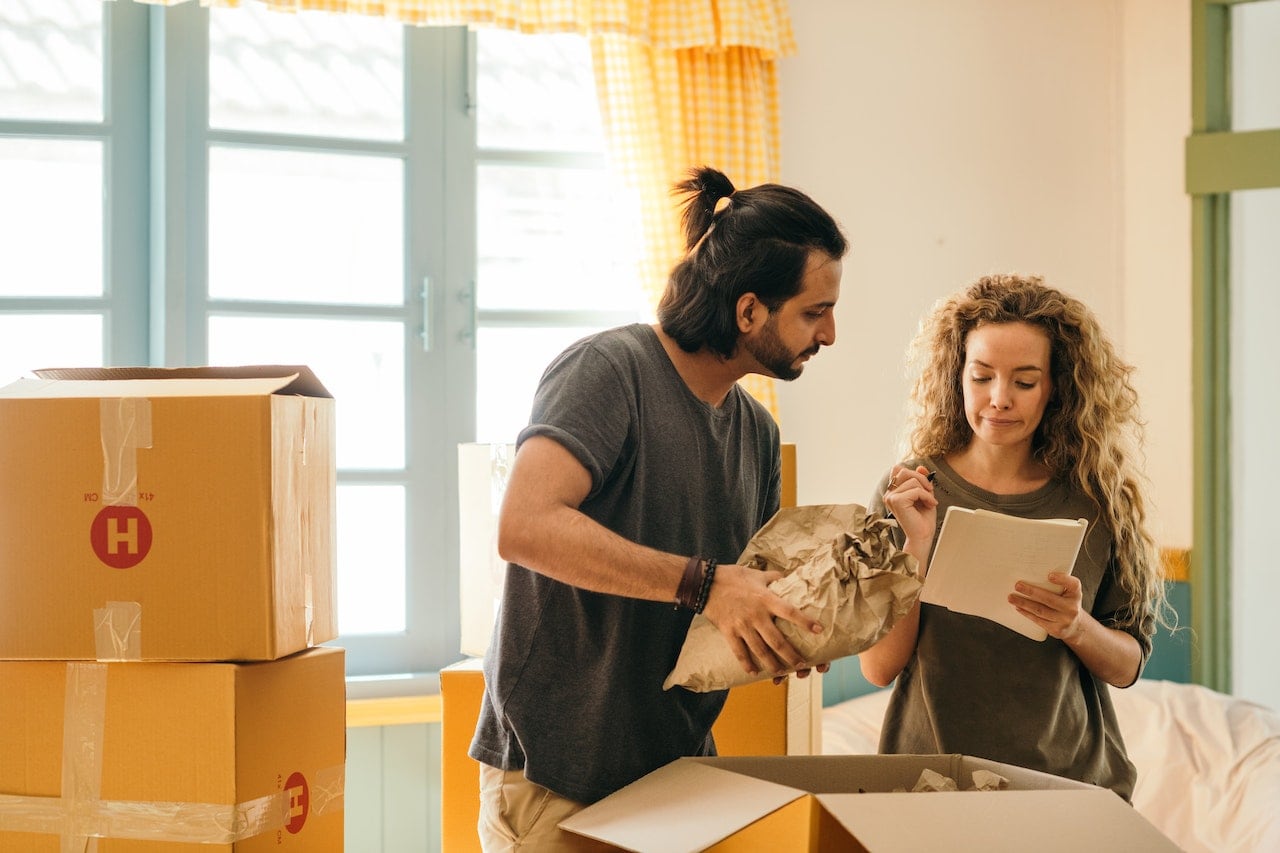 Planning for moving day is the only way to help you avoid catastrophes and unplanned expenses. The tips below can help you do just that. The first and most important tip is to start early!
Important Documents
Whether you work from home, operate a home-based business, or keep your home strictly residential, you have no doubt accumulated piles of legal documents, government records, and tax-related paperwork, among other highly important and sensitive documents. Going through each of these and deciding what to keep and what to destroy is a painstaking process that takes up a lot of time. Making the wrong decision can have serious consequences.
What to keep will depend primarily on whether the documents are still relevant and legally required. For example, the Canada Revenue Agency (CRA) requires you to keep tax records and supporting documents for six years from the end of the tax year they relate to. Government IDs that are still valid need to remain secured, and check with your lawyer regarding old legal documents. Other than that, the following documents, generally speaking, can be destroyed:
Old copies of government documents: licenses, SIN, Birth certificate, etc.
Old bank records canceled and cashed cheques and ATM receipts.
Credit reports, credit card/loan applications.
Employment documents that contain personally identifying information (PII).
Flight confirmations, tickets, and other travel itineraries, luggage tags, and expired passports.
Any other documents containing your name, address, phone numbers, PO box numbers, etc.
You must be 100% certain that these documents, and any old electronic devices, are securely and professionally destroyed, or you risk the possibility of having your identity stolen.
In other words, reach out to the experts at Absolute Destruction. They come to your door and offer on- and off-site commercial and residential paper and electronic shredding services; their service technicians are bonded, they provide a certificate of destruction, and they recycle shredded materials.
Checklist and Countdown
Once you've sorted, secured, and professionally destroyed old sensitive documents, follow the timeline checklist below to help ensure nothing important gets missed before moving day:
Four to six weeks before moving day:

Two to Three weeks before moving:

Start packing!
Arrange phone service and/or utilities at your new home to start at midnight on moving day.
Start getting rid of unwanted items.
Complete the necessary change of address forms for:

Drivers' licenses, license plates, Health cards, etc.
Bills and other mailings.
Bank accounts, credit cards, and the CRA
Insurance

Cancel gym and other memberships.
Have your kids' schools transfer their records to the new schools.
Get copies of medical, dental, and vet records.

One to Two weeks before moving day:

Return borrowed items and retrieve lent items.
Arrange for utilities to be disconnected the day after moving day.
Start moving difficult, bulky items and appliances.

The final week before moving:

Arrange logistics of how each box and item will be moved, i.e., by van, truck, car, etc.
Pack a bag with clothes and necessities for the first day in your new home.
Take down curtains, blinds, curtain rods, etc.
Empty, defrost, and clean the refrigerator and other appliances.

On moving day:

Keep all the necessary paperwork accessible.
Collect all of your keys, label them and keep them in a safe place.
Clean your old premises once empty and do a walk-through with your landlord.
Complete a final walk-through to check all the closets and cabinets.
Know how to reach your new landlord or superintendent.
After you've moved, consult the city/municipal website to find out about garbage pick-up days, recycling facilities, and other local resources.