Undoubtedly, a true culinary expert requires a significant amount of space to create and come up with the most delectable food options. A kitchen, which is full of amenities and provides the luxury of working comfortably, helps bring out a chef's real potential.
However, even with a restricted amount of space, people have started to craft the best solutions that assist in maximizing the outcome of a cook. A compacted kitchen allows you to escape the norm and put your creativity into consideration by making the most out of your small kitchen. With little personalization, you can enable yourself to save cabinet space to a great extent.
Below we will shed light upon the most suitable cabinet solutions for establishing an incredible kitchen pantry and storage space.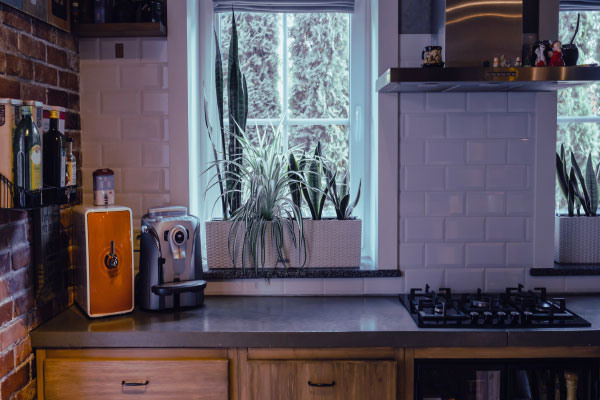 Use Open Spaces As Pantry
Having a restricted number of cabinets is inevitable when your kitchen is compact. For storage purposes, look for something other than setting up new cabinets. Use the unoccupied areas of your kitchen efficiently as a pantry to store your recently used ingredients openly. Displaying and exposing them will make it easy to reach out to any spices you need while working.
Occupy The Cabinet Tops
You can use a cabinet efficiently by not just storing things inside but also on top of it. The often neglected space on the top can be used to store supplies like platters, trays, etc., that you only need occasionally. Once you store them at that height, you will not stumble into them while grabbing your daily pots and pans.
Integrate A Foldable Table
A table is an essential part of any kitchen. Due to smaller kitchen spaces, a folding table is much preferable. It could be hung from a wall or a window frame and, whenever required, folded down to serve its purpose as a table.
Use Windows As Shelves
If you have windows in your kitchen, you have more storage space than you think. Windows can be easily used as shelves to allow as much storage as possible. You can easily leverage your window space by hanging or placing your pots and pans there, as it would significantly increase accessibility.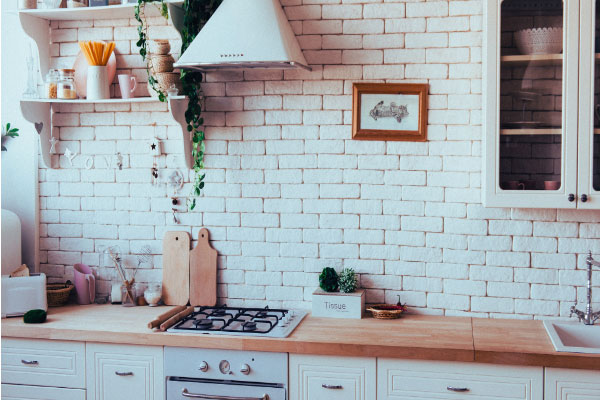 Install Drawer Dividers
One of the most unique ways of optimizing drawer space and keeping your kitchen as decluttered as possible is to use drawer dividers. A drawer divider will segregate your drawer space into sections where different items can be stored easily. It is an excellent way of enhancing your storage capacity as it keeps your kitchen organized.
Woven Baskets
The use of woven baskets is highly encouraged if you lack drawers and cabinets. These baskets not only serve the purpose of storage and pantry efficiently but also blend in greatly with the aesthetic of your kitchen. Woven baskets are cheaply available in every size you need and are extremely convenient for providing extra storage.
Use Hanging Options Excessively
When the cabinet space isn't enough, hanging as many confectioneries as possible is highly encouraged. Anything that can be hung should be hung, as it provides more counter and cabinet space. You can install a pegboard on the walls to hang pans, pots, spoons, mugs, and everything else that occupies a significant amount of space.
Conclusion
Small kitchens can be used effectively and made to serve the same purpose any normal-sized would. Seeking out space for a pantry and storage can be challenging, but with our solutions, you can boost your efficiency in the kitchen.
If you have any questions regarding kitchen cabinets or kitchen remodeling, reach out to the professionals at Affinity Kitchens in either Scottsdale, Phoenix, or Tucson.