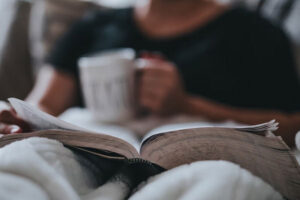 When you end the day or the week, you want to be able to relax. The problem is that it can be a challenge with all of the distractions at home. Fortunately, it is possible to make some home upgrades that will allow you some proper relaxation time. Here are some potential changes you can make to your home to relieve some stress.
Have a quiet space
One of the most straightforward improvements you can add to your home is that of a quiet space. Set aside a small room and isolate it so you can get some alone time. Fill it with a calm hobby that you can do in isolation. The most straightforward approach is to make it a small library and reading nook. Retreat to it once a day so you can have some quiet. You can also set it up as a meditation room. All you need is a comfortable seat and quiet, which you can do with some soundproofing.
Add some luxuries to your bathroom
Your bathroom is another spot where you can relax a bit. You can unwind whether for a bath or some time on the toilet. Beyond the usual facilities, you can make some upgrades to your bathroom. For example, a hot bath can be a great luxury. With steam showers enclosures, you can focus the heat in a small space and let the stress out. You can also add bright lights so you can control the lighting in the room to appropriate levels.
Allow some recreation
Some people need to be more active with their stress relief. You may have space for a rec room if you have an empty basement. For example, making a recreation room that acts as your movie theatre can be worth it if you're a movie buff. Digital projectors are now cheap enough to get a high-quality one cheaply. You can also focus on a variety of games you can play. For example, a billiard table would be a good fit. For those who are more modern, putting all your video games and consoles in the rec room can allow you to focus on them and control your gaming.
Modify your bedroom
Finally, your bedroom is where you go to sleep at night. It is the ultimate place of rest, and you should fully upgrade it. For example, paint the room in relaxing colors so that the room will be more restful. You can also buy a better mattress. Modern mattresses are excellent at ensuring that you have a restful night's sleep. Also, soundproofing the room and arranging soft lighting will relax your sleep.
Final thoughts
Your home is where you can kick back and relax. If you can upgrade it to help with your stress levels, you will have a better life. Improved mental health and lower stress can significantly help anyone's well-being, making these home improvements a good investment, whether they are steam showers or meditation spots.