When we think of barn doors, the first things that come to mind often have to do with lush farmhouses and rustic homes—but did you know that they can work with modern interiors too? Here are some great examples to help convince you that sliding barn doors can be used in a multitude of settings.
Given their name, you'd think all interior barn doors would work only in farmhouse-style houses and rustic décor. However, despite the classic associations, barn doors can be used to add a sleek and contemporary look to your interior. At the same time, they can also connect different spaces in your Wyoming home without overwhelming the space.
The black metal barn door, in particular, is a modern interpretation of the classic barn door that saves space easily and can even help you conceal things without losing the easy accessibility. Here are seven great examples of spaces where you can install sliding barn doors for some added inspiration.
1. Kitchen Door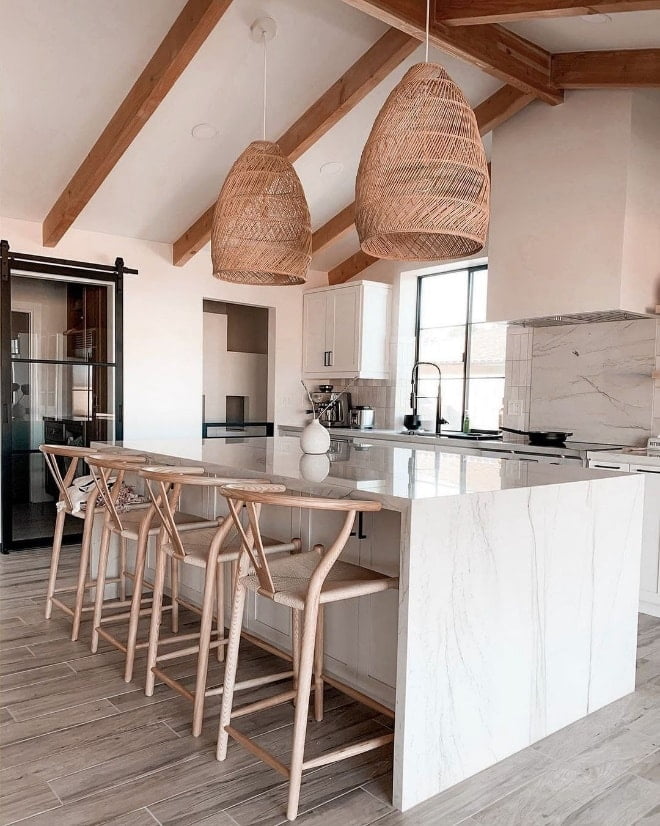 The black metal sliding door separates the main kitchen from the lounge without losing the feel of an expansive space. Paired with French windows over the kitchen sink, the whole kitchen is drenched in natural sunlight that further creates an expansive feel. The marble countertop and hanging wicker lanterns create a lovely contrast, lending to an overall transitional aesthetic
2. Pantry Door
Pantry doors don't always have to conceal the items inside. Instead of using it as a hidden storage space, use the glass barn door design to showcase elements in your kitchen. This can include anything from your family's vintage china crockery to your esteemed wine collection.
However, if you do want to simply stock spices and other foods, you can opt for frosted or ribbed glass options to conceal the items inside without losing the convenient quick access that comes with a sliding barn door.
3. Bathroom Stall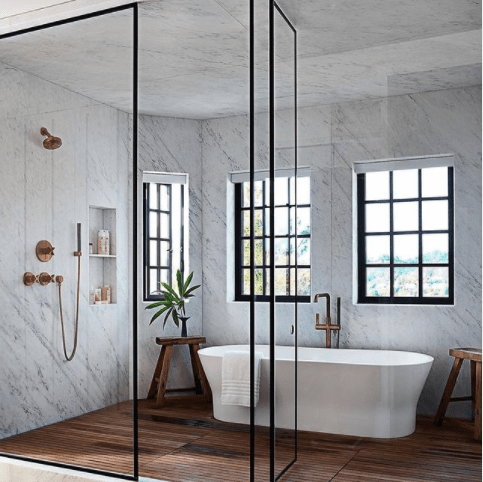 When working with a small bathroom, it can be difficult to find space for everything and ensure it doesn't look too crowded. Sliding barn doors is an excellent solution if you want to separate your shower area from the rest of the bathroom. You can also choose a different tile for the shower area to further accentuate the difference between the two spaces.
4. Walk-in Wardrobe
Maximize the space inside your walk-in wardrobe with a sliding barn door that doesn't need any clearance space to swing open. If you want to feature the items inside with a bit of subtlety, the sliding barn door with clear glass is an excellent solution that displays your favourites. Conversely, you can choose a mirrored option that gives your privacy and makes both your room and the walk-in wardrobe seem more spacious.
5. Dining Area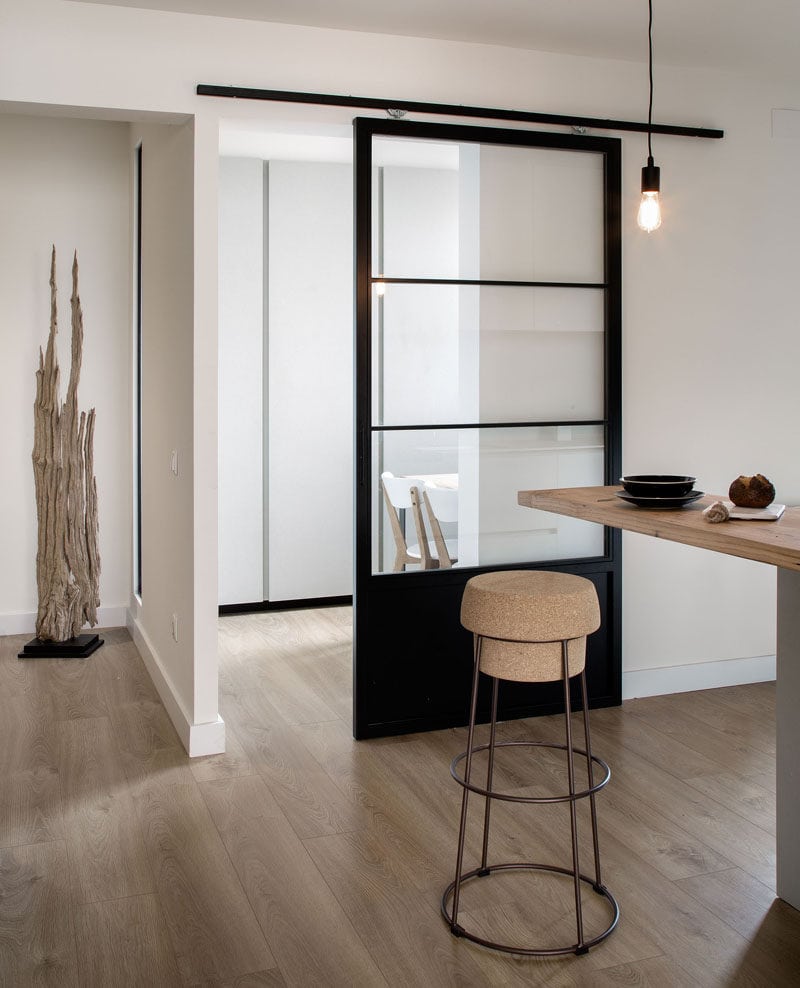 We love how barn doors seamlessly integrate space without losing the element of privacy. This sleek barn door separates the dining area from the main part of the kitchen to create a simple yet chic interior. The modern industrial look is further highlighted by the metal bar stool and exposed hanging bulb.
Simply slide open when you're cooking together or close off when you want some privacy with your loved one.
6. Study Rooms
Many people have converted smaller rooms in the house into multifunctional study rooms and office spaces. Here, sliding barn doors are an excellent space saver and can help you make the most use of your square footage. Choose ribbed glass if you want to maintain privacy when the door is closed or slide open when you want to create seamless transitions between the indoor and outdoor space.
7. Large Suites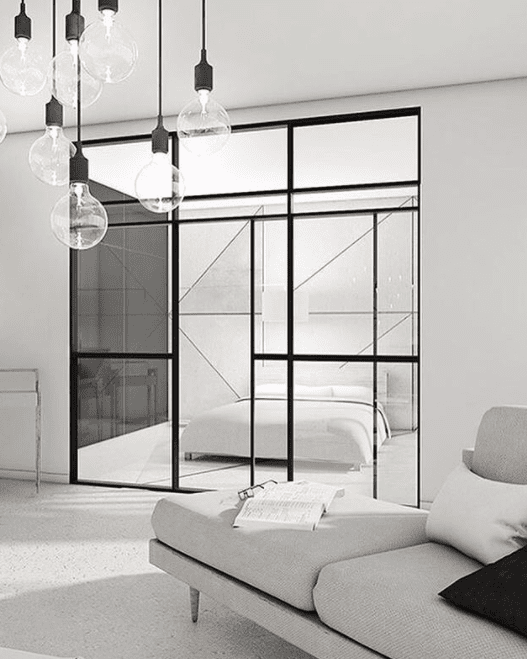 Barn doors are also perfect for large suite-style bedrooms that contain two or more connected areas such as the sitting room, sleeping area, gaming area, or office space. Barn doors can help distinguish these areas without losing the sense of unity. Here, the sitting area is separate from the sleeping area using a large panelled sliding door. The low-hanging exposed bulbs and the minimal interior have further enhanced the contemporary feel of the space.
Pinky's Iron Doors offers a comprehensive selection of iron and steel door products, including iron glass doors, iron exterior doors, black steel doors, pocket doors, iron patio doors, Factory-style steel room dividers, steel patio doors, metal shower doors, and custom iron doors.