Former American Idol judges Randy Jackson's sudden appearance on the show after nine years with a drastic weight loss shocked his admirers.
His fans said that Randy has been suffering from health issues for a long time, which is why his weight has gone down acutely. During the show, Randy was unrecognizable after his weight loss.
What is the reason behind his weight loss? Is Randy Jackson sick? Let's find out in this article.
Who is Randy Jackson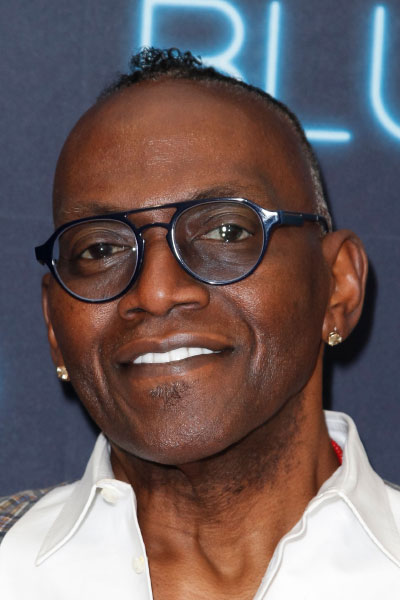 Before I get into the reasons why he loses that much weight, let me give a little introduction about Randy Jackson.
Randall Darius Jackson, professionally known as Randy Jackson, is a famous American singer, record producer, television personality, and entrepreneur. In the 1980s, he began his career as a bass guitar player for an array of Jazz, pop, rock, and R&B performers.
Then he moved on to music production work. Randy was in the A&R department at MCA and Columbia Records. Randy Jackson is known as the longest-serving judge on American Idol.
He is also an executive producer for MTV's America's Best Dance Crew.
Randy Jackson returned as American Idol judge after nine years
On 1 May 2022, Randy Jackson returned as a judge of American Idol after nine years when he was last seen in the 12th season. His appearance after nine years is not a concern.
The only concern is that he loses a lot of weight. He loses around 114 pounds. His fans start enquiring that he might be suffering from any health issue, which is why his weight has gone down.
Randy was utterly unrecognizable after his weight loss during the show.
Is Randy Jackson sick? What is the cause of his drastic weight loss?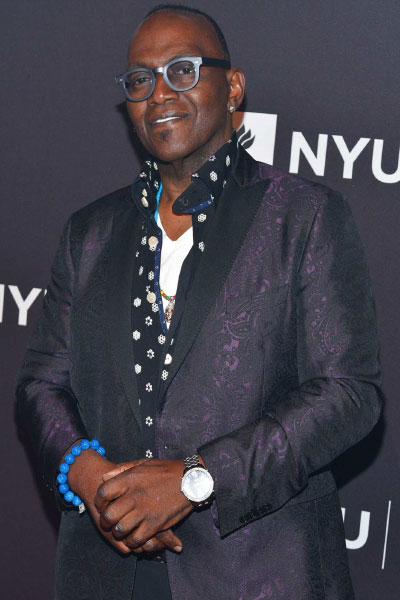 On 9 May 2013, Randy Jackson left American Idol. He said that he wants to focus on his other business ventures. But the reason for leaving the show was something else. After a lot of research, I found that Randy was reportedly diagnosed with type 2 diabetes in 2003.
He also revealed that his entire family has a history of diabetes. After the diagnosis, Randy suffered from several chronic health conditions. Randy spoke about his situation on multiple mediums.
After his diagnosis, Randy decided to have Gastric Bypass surgery, which enabled him to lose about 51 Kg (114 pounds).
What Randy Jackson has to Say on his weight loss journey
During his time on American Idol, Randy weighed around 350 pounds. When he was going through various chronic health conditions and decided to have weight loss surgery, Randy made up his mind to bring some changes to his health.
The changes helped him to lose 114 pounds. During an interview with Dr OZ, Randy shared how he precisely maintained his incredible 100 pounds weight loss following Gastric Bypass surgery in 2003.
View this post on Instagram
He claimed that surgery would be a significant jump starter to getting a healthy weight for him. However, he also mentioned that it wasn't easy for him to keep the weight off at first because when you gain an ideal weight, you start partying and bring out cheesecakes.
Primarily during his diagnosis, he used to hate following the word diet. There are some people who want to lose weight, and after losing it, they again start eating and drinking. It resulted in getting them back to the same shape and weight.
But American Idol judge Randy Jackson was not like others. That is why he decided to focus on his gut health to maintain a healthy weight and stay strong.
View this post on Instagram
Randy also shared about his weight loss journey on Instagram. In collaboration with Unify Health Labs, he posted a health tip that if you want to lose some pounds and live a healthy life, you have to change how you think about food.
He took strides toward understanding behavioral psychology due to his bad eating habits. Randy used to eat five clean meals a day consisting of fish, rice, potatoes, and veggies to keep a healthy weight.
During snack time, he intakes apples, bananas, protein bars, cheese, and shakes. In addition, Randy also makes room for sweets. Randy believed that you must create a balance between healthy and junk food.
If you feel like eating a piece of candy, you must have it instead of saying no or no. He believes that the more you say no to anything, the more you will eat without stopping.
How people reacted to Randy Jackson's weight loss
His fans speculated on social media about Randy Jackson's health after seeing a huge change in his weight. Most of them even concluded that his massive weight loss was due to his chronic health conditions.
This resulted in various people questioning his health condition on social media platforms.
Frequently Asked Questions
1. How much weight does Randy Jackson lose?
Randy loses around 114 pounds.
2. How much did Randy use to weigh?
During his time on American Idol, Randy Jackson used to weigh around 350 pounds.
3. What is Randy Jackson's Net Worth?
Randy Jackson has a net worth of $50 million.
Wrapping Up
I hope you got enough information regarding Is Randy Jackson sick. It is expected how people are reacting on social media after seeing a drastic change in Randy's weight. You'll also behave abnormally when you see someone with a sudden physical change after a long time.