Metamorphosis means transformation, in other words, to change oneself. Metamorphosis is called Henshin in Japanese and is a very popular hentai manga in Japan. Released in 2013, this hentai manga was made into a series of books in Japan by a magazine company named Wanimagazine. The manga was released with Henshin in Japan and was subtitled Emergence. The Emergence Metamorphosis anime will be an adaptation of the same manga.
Later, in 2016, it was digitally published in English by Fakku and was named Metamorphosis. The story goes around a high school girl, Saki Yoshida and her transformation into something that she never imagined.
Fans are eagerly waiting for an anime adaptation of the Metamorphosis manga and its release date, but the question arises: will there be an animated series to this hentai manga? What will be the plot? And when will it be released? Worry not, my fellow manga lover, for this article is all you need to quench your thirst for all the questions you are having, so sit back and enjoy the article.
Synopsis
The story is about the first-year high school student Saki Yoshida and how she transforms from an outcast to a person she never imagined she would become. Saki is an introverted high school kid who never had any friends or boyfriends, but she always had the urge to change for good or bad she doesn't know. She wants to change whatever she is and has been in her past years.
With the constant urge to change her life with no social existence and friends, Saki decides to change her lifestyle and thus starts working on her looks. Her new avatar attracts people to her school, but the story doesn't end there. She meets a guy called Hayato in her high school, and there happens to be romantic tension between them. They kissed each other, and that led to different activities. In the end, Saki loses her virginity to Hayato and gets involved in a sexual relationship with him.
To maintain her new lifestyle, Saki needed money and thus got into Prostitution without knowing that this decision would hamper her life forever. Later on, we find out that her father lost his job and forced her to sleep with him. This incident breaks Saki, and she leaves home.
Meanwhile, she finds out that she is pregnant with Hayato's child and gets into a crisis.
She gets back to Hayato to find out that he is in huge debt due to his drug addiction. Saki loved Hayato and thus wanted to do whatever she could to help him out of the situation. Therefore, she got back into her dubious business of Prostitution and promised the people she would repay his debt.
Unfortunately, the future had different plans for her; she herself got into drugs and was in considerable debt in no time. Hayato leaves Saki, and we find out later in the manga that she gets pregnant again. The story has an unfortunate ending where the debtors hit her and kill her baby, and she completely loses her hope and kills herself.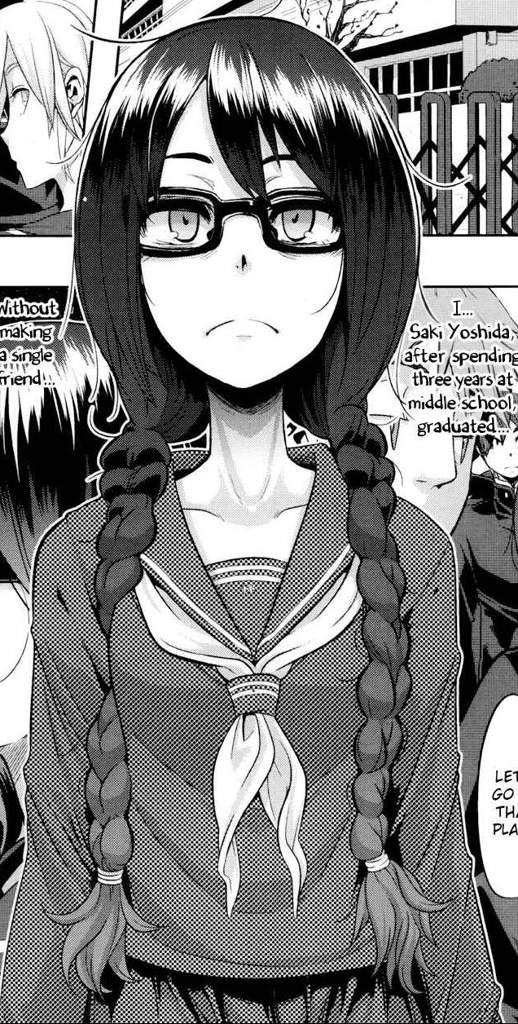 Will Metamorphosis Get Adapted as an Anime Series?
The story of Metamorphosis is not just like any other hentai manga. The story is about a confusing life that wants validation and acceptance and goes through various life situations. How she gets into bad things just because she is desperate to transform(metamorph) and where adulting led her, this story has great potential, even if it is hentai.
When can we see the Metamorphosis anime adaptation? There has been no official announcement of the Metamorphosis anime adaptation, but you can find any number of fan art and fan-made trailers on the internet. This itself conveys that the demand for this particular manga is very high. Thus the production house of the manga series might come out with a Metamorphosis anime series.
Metamorphosis Anime Probable Release Date
Some unofficial sources from the internet confirm that we can expect Metamorphosis anime to be released around April 2023.
Anime adaptations of manga require quite a lot of time as the story's depiction visually needs a lot of effort and money.
The production has not yet started. Thus, it would be too much hope if we fans think it will be released by 2023.
There is no official trailer release or any other announcement regarding the Metamorphosis anime release date, but the sheer fan base and their demand for this anime series can certainly give us an anime series of Metamorphosis. The series could be aired on Crunchyroll or Funimation, as they are the top players in the anime streaming business.
How did the Metamorphosis Manga end?
Metamorphosis is a dark-themed anime about how people often get into bad influences during their teenage. The writer did a commendable job of bringing awareness to the viewers. The storyline was good enough to keep the readers captivated, and it commenced gradually.
After the story was built well and Saki Yoshida got into full-time Prostitution, Hayato left her knowing that she was in debt and addicted to drugs. Meanwhile, she also gets pregnant, and her only hope is her child. Sadly, humans are not so empathetic, and the debtors don't show her any mercy. They hit her and the child inside and killed the child.
The chapter ends with Saki's glasses being seen on the floor with blood on it, which portrays she is dead. Her one terrible decision took her opportunity to start again.
Life gave her the option to quit her addiction and start a new life with her child, and only if she worked a little on herself and thought about the child she was born, maybe she still be living. Once again, she could have transformed from a drug addict to a responsible mother. All her problems might not have ended, but she would have options and choices to choose from.
Frequently Asked Questions
1. Will there be a Metamorphosis anime series?
For the time being, there is no official announcement about the production and the release of Metamorphosis anime, but some sources say we are highly likely to see an animated series of the famous hentai manga,
2. Who is the main protagonist of the manga series Henshin?
The main character or the main protagonist of the manga series Henshin is "Saki Yoshida". she is a teenage high school girl. She now wants to change and transform herself with no social life and no romantic encounters.
3. Who is the writer of the Metamorphosis manga series?
Metamorphosis was written by "Shindo L".He is a veteran artist and has worked with many publications like X-Eros, Hot Milk, Megastore, and Comic Mujin.
4. Did Saki Yoshida die in the final chapter of Metamorphosis?
In the manga's final chapter, the readers learn that Saki Yoshida, the main protagonist, kills herself after a heroin overdose.
5. What was Saki's first romantic physical encounter?
She lost her virginity to Hayato. Hayato is a playboy and drugged Saki and had sex with her without her consent.
6. What is the release date of the Metamorphosis anime?
Some unofficial sources on the internet claim that we can see Metamorphosis anime later in April 2023. We were considering that the production team is willing to create an anime series of the hentai manga.
7. When was Metamorphosis manga released in English?
It was published in English by Fakku Publications under the title Metamorphosis, digitally on 10 November 2016 and physically on 1 March 2017
8. What does 17703 mean?
177013 is a reference to an adult manga named Emergence (Metamorphosis). People call it 177013 as well because it comes on the 177013th page of a particular adult website, and this all became a thing in the Meme land of Reddit, and then all the trolls took over.
Final Words
Metamorphosis is a hentai manga that can teach people about decisions and their importance in life. Although it is adult content, it is not just about lust and raunchy scenes. The manga is dark and impactful. The metamorphosis anime adaptation could be real, and fans are pretty confident about it. The amount of fan art and fan-made videos this manga has is crazy. Reddit is filled with memes and other content from this specific manga, and the magazine company is well aware of it. They always want to do business; thus, this is a good chance, and I feel they will go with the animated series production. This article had all the information related to Metamorphosis anime and manga. I hope it was helpful to you. That's all for today, my fellow manga lovers; thank you for your precious time. Ciao!