Paint colors can make or break a house. In fact, a recent study showed that houses with red-painted dining rooms sell for $2,000 less than other homes!
With this in mind, choosing the right paint colors for your home can be stressful. In this situation, it's best to trust the experts.
The country's leading paint companies have released their top colors of the year for 2021. Painting your home with these trending wall colors is sure to guarantee success!
Best Home Decor Color Trends for 2021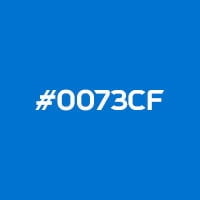 True Blue
According to color psychology, blue is a calming and serene color. In today's busy and uncertain times, it's no wonder that blue is one of the top interior wall colors.
Light, soft shades of blue seem to be the top pick for 2021, a refreshing change of pace from the dark, brooding shades we've seen in previous years.
Vintage Blue by Minwax, Aqua Fiesta by Glidden, Aegean Teal by Benjamin Moore, and Blissful Blue by Valspar are all top picks for Color of the Year 2021.

Down to Earth
With so many of us isolating indoors for the past year, it's only natural that we've used earthy paint colors to welcome Mother Nature into our homes.
In 2021, we'll see a rise in rusty reds, bronze, and terracotta colors. Use Canyon Dusk by Behr to recreate the warmth of a setting sun in your own living or dining room.
Farrow and Ball have released a "Natural Greens" range. These lush, leafy colors will breathe life and vibrancy into any room. These are great residential paint colors, as they aren't too harsh and overbearing.
Royal Refinement
This is the perfect year to add a splash of luxury and class to your home. There's no better way to do this than by using purple, a color long favored by Kings and Queens.
As is the trend this year, the most popular shades of purple are inspired by nature. Plum and eggplant purples are deep, rich shades that give off an air of sophistication without being too moody.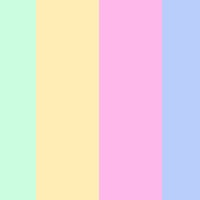 Pretty Pastels
If you are wondering what color to paint walls, a pastel palette balances calm, soothing colors with a sense of playfulness. Use baby blues, soft minty greens, sunshine yellows, and rosy pinks to turn your home into a safe and cozy sanctuary.
Pastel colors aren't only for home use, they work wonders in commercial spaces, too. The playful tones are cheerful and welcoming and help to make small, cramped rooms feel bigger and lighter.
If you're looking for someone to transform your commercial space, look no further than Pristine Painters. Each year, their experts perform more and more commercial painting services for a large group of satisfied customers.
Foody Favorites
Paint companies are thinking with their stomachs this year, and have released food-inspired paint colors as a result.
Sherwin Williams' Pale Apricot is a happy, vibrant color that will remind you of warm summer days all year round.
Satin Paprika by Rust-Oleum is a gorgeous reddish-orange hue, perfect for adding a warm pop of color to a room.
Behr's Almond Whisp is one of the most popular interior home colors, as it is the perfect neutral shade for any occasion.
The food inspiration doesn't stop there. Oatmeal beige, saffron yellow, salmon pink, chocolate brown, and ginger are all wonderful colors to add to your homes in 2021.
Keep Your House Looking Stylish With These Trending Wall Colors
You've been trapped inside, staring at the boring walls of your house for far too long. Liven up your home with this year's hottest trending wall colors.
A fresh splash of paint in a bold new color is sure to make your home feel new and exciting again.
If you're searching for more inspiration, then browse through the rest of our site. Our articles are brimming with creative ideas and interesting information.